The Transformative Power of Music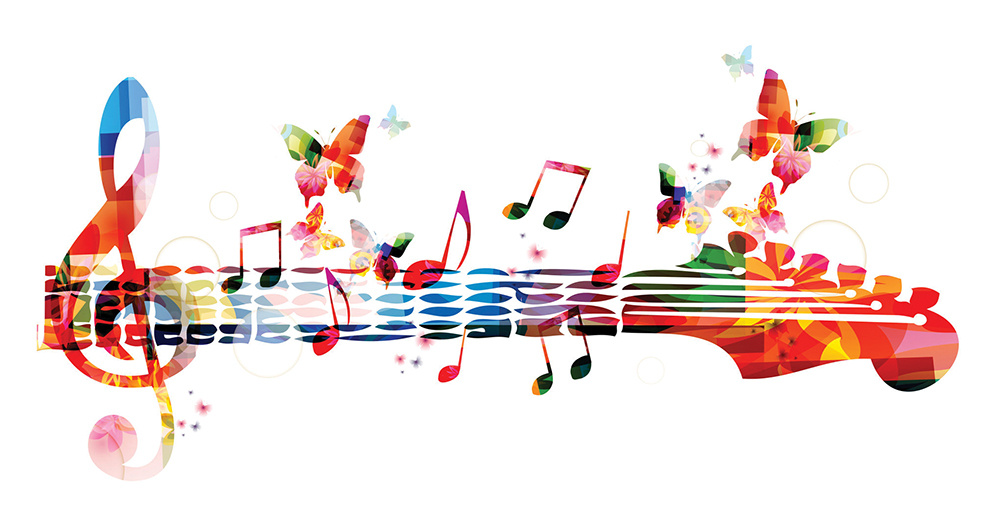 The Transformative Power of Music
Music has a profound effect on us. We are hardwired to respond to it. In fact, music stimulates more parts of the human brain than just about anything else. Researchers continue to explore new uses for music, from mitigating neurological deficits to pain relief.
In Southern California, two organizations have embraced music as a powerful way to help children and teens. The San Diego Youth Symphony and Conservatory offers accessible, affordable music education to all. And the annual Camp Kangaroo uses music therapy to get through to kids who are grappling with grief.
Community Opus Project
The Community Opus Project, part of the San Diego Youth Symphony and Conservatory (SDYS), provides free after-school music instruction through a pilot program implemented in 2010 at the Chula Vista Elementary School District, where music hadn't been taught in 15 years. The program was such a success that the district reinstated its music program in 2013. When Shannon Yandall got her three daughters involved in a music education program, she didn't anticipate the many positive effects she'd see. From better grades to increased confidence, her young trio truly demonstrates the power of music.
Before the Yandall girls joined weekend ensemble programs, they developed their musical chops through Opus. Aleena, a fifth grader, plays trumpet and violin at SDYS. Samara, in the seventh grade, plays the double bass. And Charity, an eighth grader, plays the violin and cello at SDYS and the viola at school. Shannon says her daughters have each improved in their own unique way.
Aleena, who has an ADD diagnosis, had always struggled with focus. "Orchestra has taught her discipline, teamwork, and the importance of preparation," says Shannon. "It's also helped shape her understanding of rhythm and phrasing, something that's done wonders for her speech and fluency." Shannon adds that Aleena was recently promoted out of speech classes and integrated into the regular classroom at school.
Samara, already a strong student, has benefited from music as well. "I saw her test scores go up, and I don't mean slightly," says Shannon. Samara achieved perfect scores on state testing multiple times, in addition to her 4.0 GPA.
Shannon's eldest daughter, Charity, has also been transformed, overcoming her insecurities and difficulties in the classroom. "Playing instruments has created a passion in her, and the more difficult the repertoire, the more motivated she becomes to rise to the challenge," says Shannon. "Finally, she's found something she's good at, and it has changed the way she feels about herself. She can't wait to share it with others."
A single mom whose husband died when Aleena was an infant, Shannon explains that music has helped in another unexpected way: Helping her girls practice has encouraged them to spend far more quality family time together. Her daughters, who didn't grow up with a male authority figure around, once were shy and uncomfortable around men, unable to even make eye contact. "With a lot of patience and understanding from the staff and conductor, they've really blossomed," Shannon says.
With results like that, it's no wonder she's singing the praises of Opus. Shannon's daughters, along with other talented young area musicians, will be doing their part to keep the program going with Viva Musica!, an annual fundraising concert on May 7. Supporters can also join the Viva Musica! Honorary Committee, which will host a fundraising dinner on April 2. And SDYS' annual Encore! Gala on April 30 at Casa del Prado in Balboa Park will also raise funds for tuition assistance or free after-school music instruction. 619.233.3232, sdys.org
Camp Kangaroo
Seasons Hospice & Palliative Care knows all too well how overwhelming grief can be, especially for children who haven't developed the skills to deal with a significant loss. Last year, the community-based hospice organization, which has locations across the country, hosted bereavement program Camp Kangaroo in Cardiff-by-the-Sea, serving 31 local children. For this year's camp, held in San Juan Capistrano, Seasons is bringing together 75 children found through outreach by four Southern California centers. The program, which launched in 2012, is free for all campers.
"When you see these children walk in, they are scared and apprehensive," explains Ryana Goldberger, Seasons' National Director of Supportive Care and Patient Experience. "They have weight on their shoulders. As the camp progresses, you see them smiling and laughing and connecting with others who have experienced loss."
One in nine Americans will lose a parent before the age of 20; one out of seven will lose a parent or sibling. Many of the campers have experienced this loss. "A big part of the camp is normalizing their feelings, allowing them to understand the grieving process and that the death had nothing to do with them," says Goldberger, who also serves as director of the Southern California Camp Kangaroo.
Shannon O'Shea is a music therapist at Camp Kangaroo. She and other therapists work with kids and teens in smaller, age-specific groups — campers range from 5 to 14 years old — as well as larger group sessions. The kids express themselves through instruments, pounding on drums, for example, to vent their anger or sadness. "We talk about ways to cope," says O'Shea, also a hospice music therapist.
The children also collaborate on a camp-wide song, brainstorming on lyrics and playing various instruments as accompaniment. At the end of camp, the song is recorded and sent home with each camper as the soundtrack to a slideshow.
O'Shea has seen countless success stories, but  remembers in particular a teen girl who was very withdrawn and cracked jokes about everything rather than getting involved. When O'Shea learned that the girl played piano, she worked one-on-one with her to teach her the camp song. "We saw an amazing transformation," says O'Shea. "Before long, she was leading group discussions and volunteering. Because she was older and kids looked up to her, others followed her lead."
Camp Kangaroo is funded by individual and corporate donations, along with in-kind donations and memorial funds from those served by Seasons Hospice. This year, the camp rolled out a $300 Sponsor-A-Camper program. "It really personalizes the experience," says Goldberger. "People can see where their money is going."
They can also hear it, which is music to everybody's ears. seasonsfoundation.org/camp-kangaroo    ANNAMARIA STEPHENS