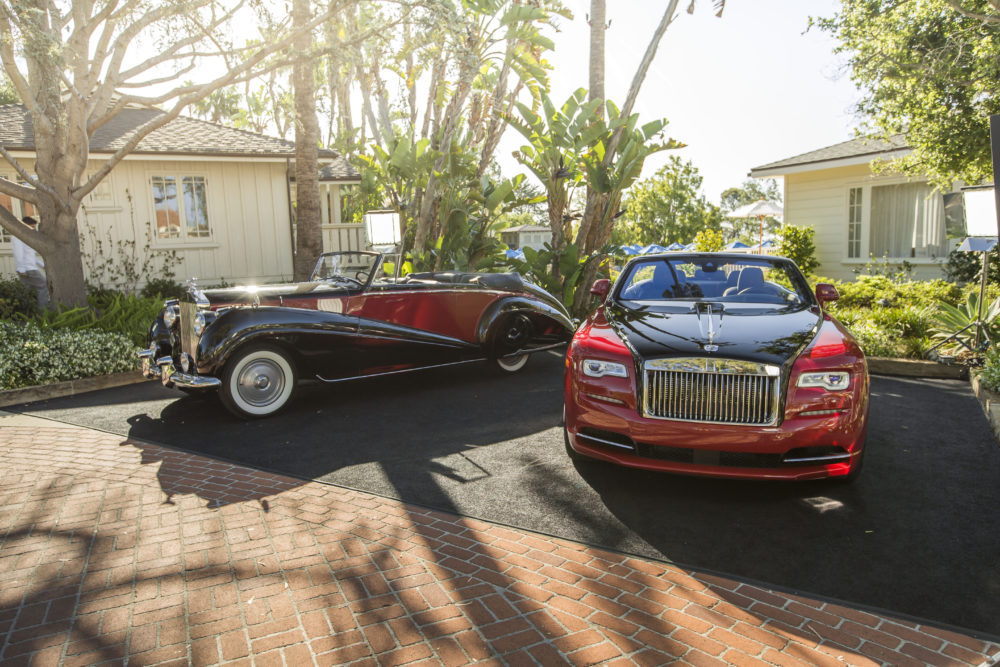 Rolls-Royce Dawn
The iconic automaker delivers a stunning convertible
Perched above SUNNY Santa Barbara, The Belmond El Encanto hotel is a picture perfect venue for an introduction to the 2017 Rolls-Royce Dawn convertible. The resort's historic Spanish Colonial Revival-architecture main building and cottages have been completely updated by Orient Express Hotels to their current, stunning state.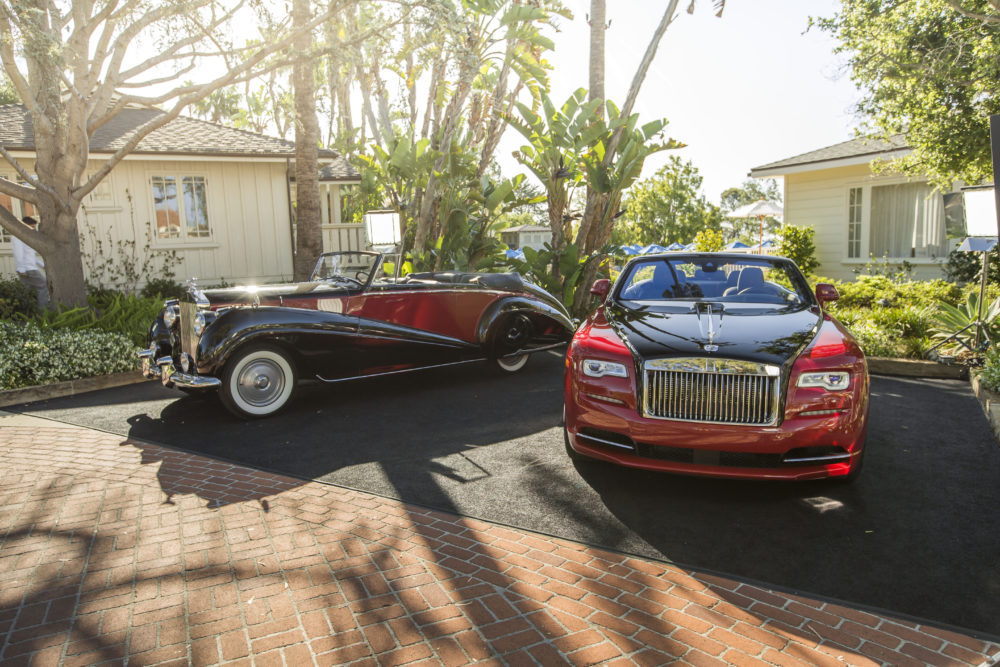 I arrived to find two magnificent Rolls-Royce conver-tibles parked together near the hotel's entrance: a  classic 1953 Silver Dawn in a deep black over ensign red two-tone, and the new Dawn, sporting a similar paint scheme. Both Rolls-Royce convertibles really connect with the historic and now renovated El Encanto hotel. The classic Silver Dawn is reminiscent of the kind of car a 1950s Hollywood star would arrive in for a weekend escape. The new Dawn model is the symbol of a thorough modernization of a classic motorcar.
Enjoying the Ride
The youthful president of Rolls-Royce in North America is Pedro Mota, an executive recruited from Porsche. Mota shared that he still keeps a Carrera GT3 in his garage and enjoys performance driving. But, he added that he has discovered a phenomenal new driving experience when he first took the wheel of a Rolls-Royce. The car would willingly go quite fast if pushed, but arriving at his destination quickly Mota would spend less time than he wanted in this magnificent machine. He then realized the pleasure of quietly comporting in luxury, not unlike the difference between a vigorous workout at the gym and a relaxing spa treatment.
Although the bespoke two-tone Dawn was subject of my initial adoration, a colleague and myself found ourselves a Dawn convertible in Gunmetal with a Mandarin interior with a full tank of fuel ready for a day's journey. As we glided through Santa Barbara, we both felt very much like we had won in the world of high finance.
Thoroughly New
Rolls-Royce is quick to point out that the new Dawn convertible is not a Wraith Drophead — a coupe reworked into convertible stature. It is also not a "two-plus-two," the four-seat configuration that fits only two adults with room for small children, pets, or shopping bags in the rear. Rather, it is a magnificent, stylish car that's lighter, more nimble, and more powerful than the Phantom Drophead, that still can transport four adults in comfort. Unlike the previous convertible, you can finally see out the back window with the top up.
Our road trip through the Central Coast wine region confirmed that this may be the best Rolls-Royce I've experienced. And that covers a lot of Rolls-Royce models throughout the years. Stoic silence best describes motoring at speed with the top in place. When you press the lever to retract the top, you're rewarded with an uncanny quiet. No motor and actuator whirring and snapping; it just disappears like an impeccably trained English butler. And with the top retracted and side windows up, it's easy to carry on a conversation or listen to the brilliant stereo. If you're fortunate enough to shop in this stratum, you must put the Dawn at the top of your very short list.   Brian Douglas