An Artistic Avenue
Originally home to a defense contractor who in the 1950s built Quonset huts along a two-and-a-half mile block, Cedros Design District has evolved into an eclectic community of boutiques, shops, cafes, salons, day spas, galleries, a winery, a craft brewery, and a live music venue.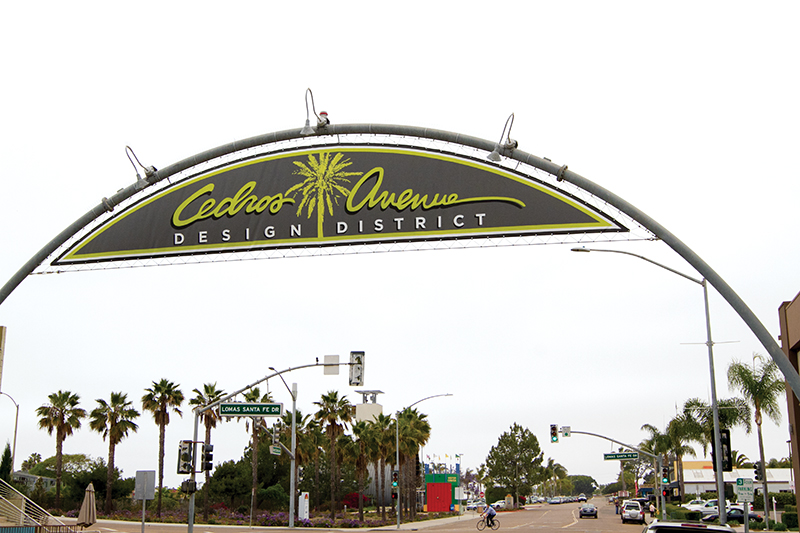 The Belly Up Tavern put South Cedros Avenue on the map in 1974. Nightly, often sold-out concerts feature up-and-coming musicians as well as nationally known artists such as Foster the People, The English Beat, Terri Nunn of Berlin, and former Monkee Michael Nesmith. The venue recently launched Belly Up Radio, a streaming station on the homepage that allows live music junkies to hear artists who will be performing in upcoming shows.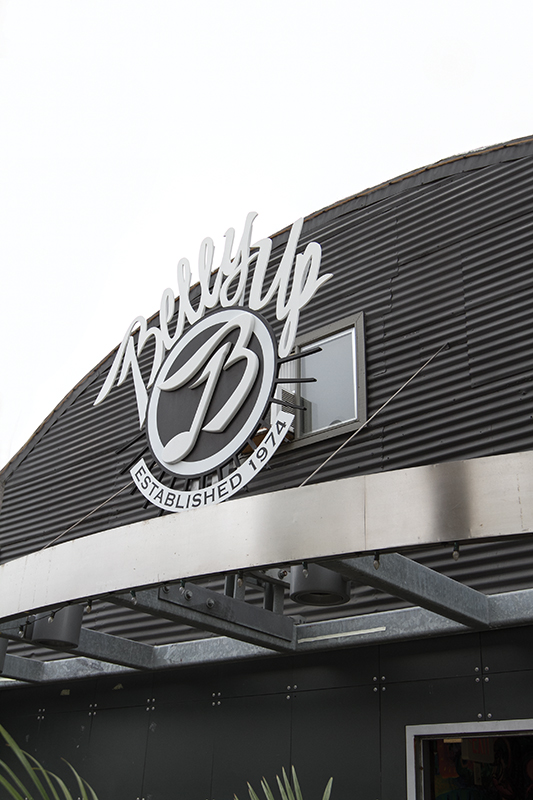 Sidewalks were installed along South Cedros in the early 1980s, and in 1997 the signature street arches were designed to echo the curved silhouette of the Quonset huts.

With support from the city, the merchants association recently made the area more pedestrian friendly by adding curb pop-outs, shared bike lanes, and decorative crosswalk art. But the true creativity lies in the 85-plus proprietors who together make Cedros the only shopping district in San Diego solely populated by independent boutiques and businesses.

Punctuating the local character of the area is Adam Carruth, a Carlsbad High School graduate who made wine in his backyard before launching Carruth Cellars. Originally focused on beer brewing, Carruth provides barrels to Culture Brewing Co., just down the street, for some of its Belgian beverages.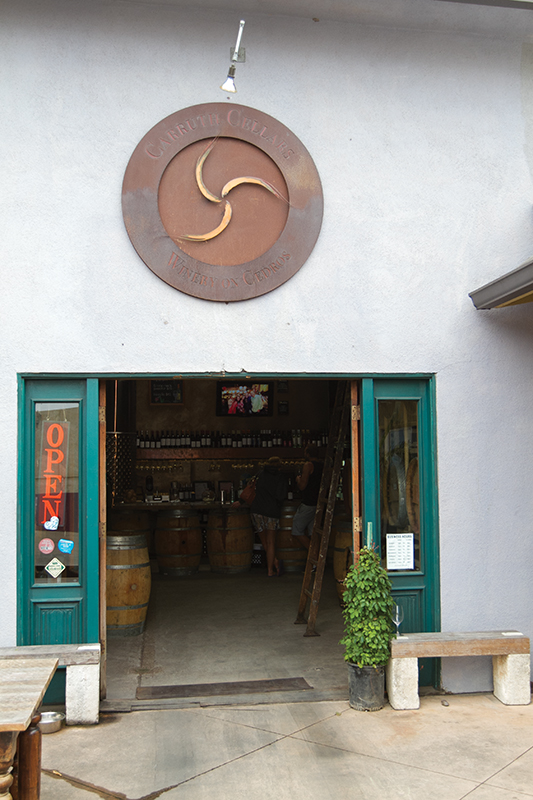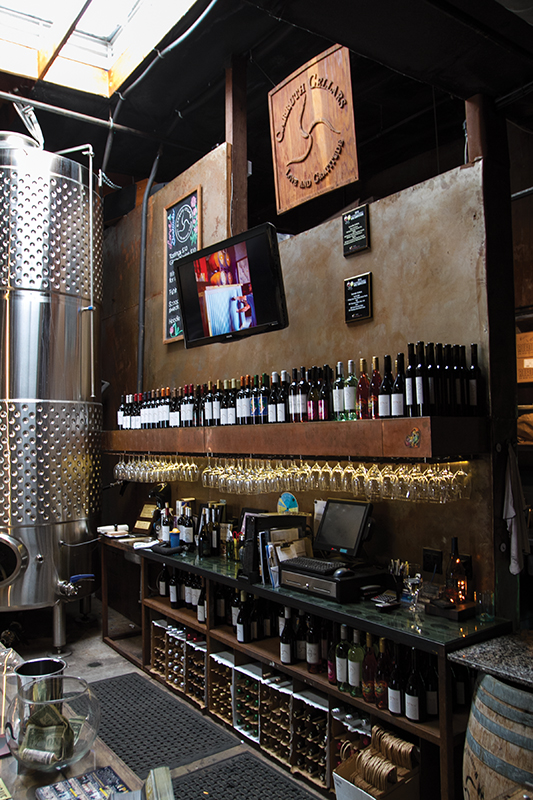 Culture has had a busy first year on Cedros. The modern-yet-rustic microbrewery, with an onsite brew house, features a 12-tap serving system and a calendar of events that include art shows and fundraisers.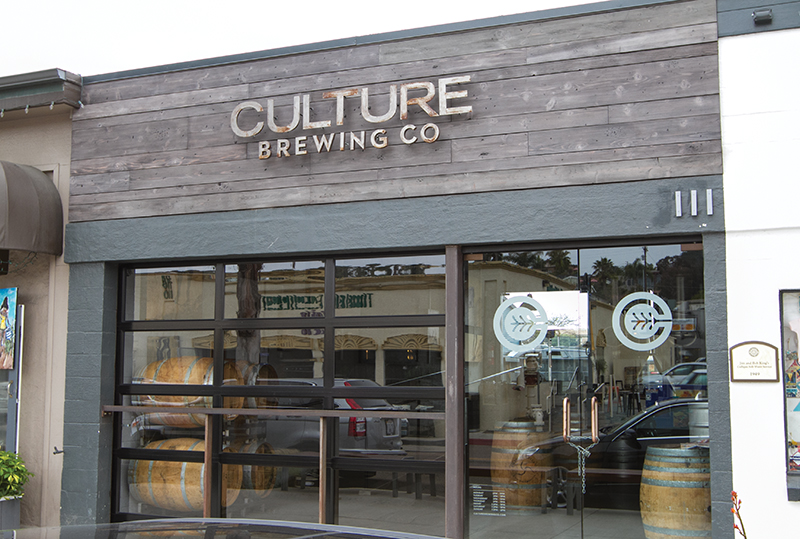 Best known for its shopping opportunities, Cedros has something for everyone, from HIS Men's Store to the high-visibility fashion and textile designs of Zandra Rhodes, who has dressed international stars and royalty for over five decades.
Cedros Soles offers far more than its array of footwear. A variety of jeans, T-shirts, lingerie, jewelry, and hats complete every outfit.
For designer consignment finds, La Femme Chic offers shoes, handbags, clothes, vintage jewelry, and accessories from Louis Vuitton, Fendi, Chanel, and the list goes on.

Housed in a restored warehouse in the heart of the district, SoLo, one of many home décor shops, showcases the collections of eight creative designers.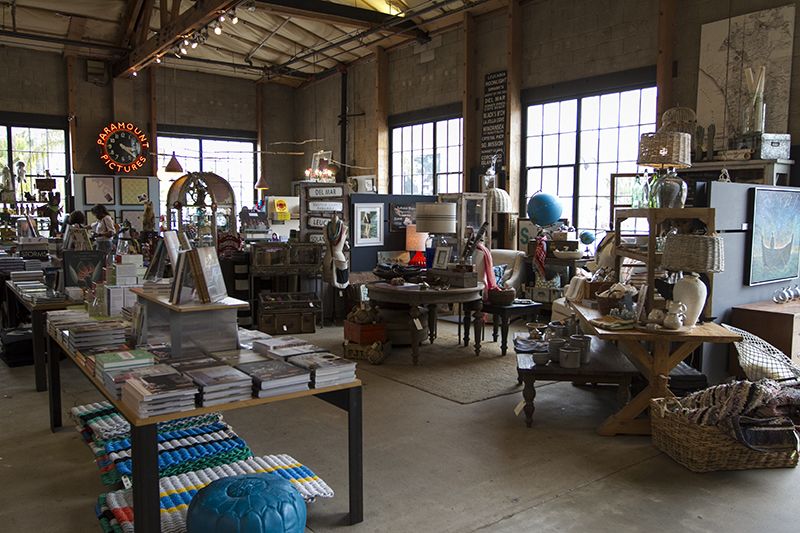 Polo Bay Interiors is the newest addition in that category. Owned by the wife and daughter of former Solana Beach Mayor Joe Kellejian, the consignment furniture and accessory studio vows to bring "flair, elegance, and creativity to each and every space."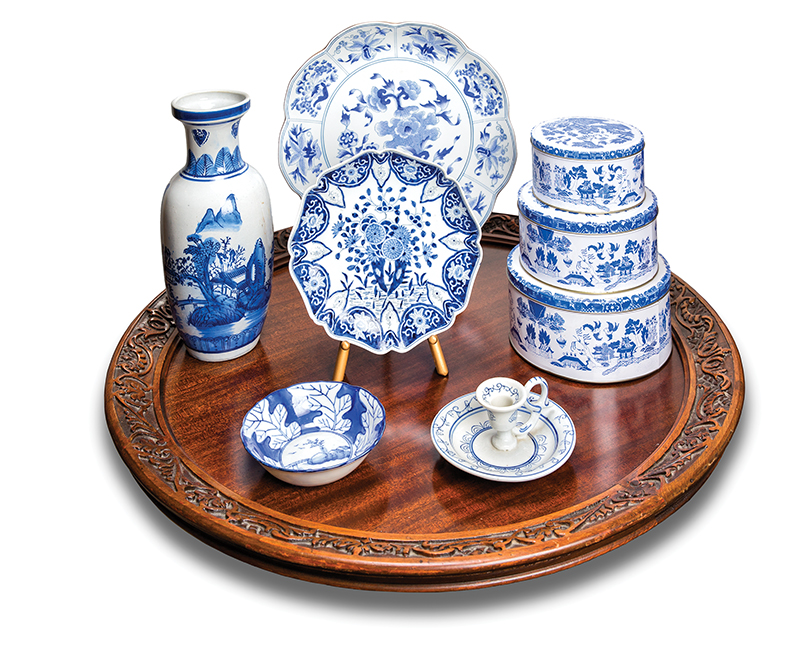 Helmed by interior designer Susan Spath, Kern & Co. offers handmade custom furniture, upholstery and drapery, and luxury home accessories from Europe, North America, South America, Indonesia, Africa, and the Far East.

No trip to Cedros would be complete without a visit to Leaping Lotus, featuring more than 120 merchants in 21,000 square feet of home furnishings, clothing, jewelry, art, and gifts.
After a day of shopping, energize with a healthy snack from one of the newest food shops, Earnest Eats, or head north to Claire's on Cedros, a sustainable restaurant inside and out that usually has a line out the door but is always worth the wait.

Cedros is also home to Solana Beach's farmers' market every Sunday from noon to 5pm. With the train station on the corner, parking is a nonissue to shop, eat, work, play, or refresh. (www.cedrosavenue.com)   BIANCA KAPLANEK
Photography by Bob Stefanko