Carlsbad: An Exercise in Fun
Having been developed around mineral springs famous for their apparent medicinal powers, it should come as no surprise that Carlsbad is awash with places to go and things to do that are focused on improving one's health.
Alga Norte Community Park, which opened in January in the county's fifth largest city, offers something for everyone, including pets. The facility, in the La Costa area of South Carlsbad, is located across the street from the area where the Poinsettia Fire began last month. Thanks to the efforts of the first responders, there was no damage to the park that features skateboard ramps and bowls, athletic fields for nearly every imaginable sport, basketball courts, a sand-lot playground, a fitness room, concession areas, and an off-leash dog park.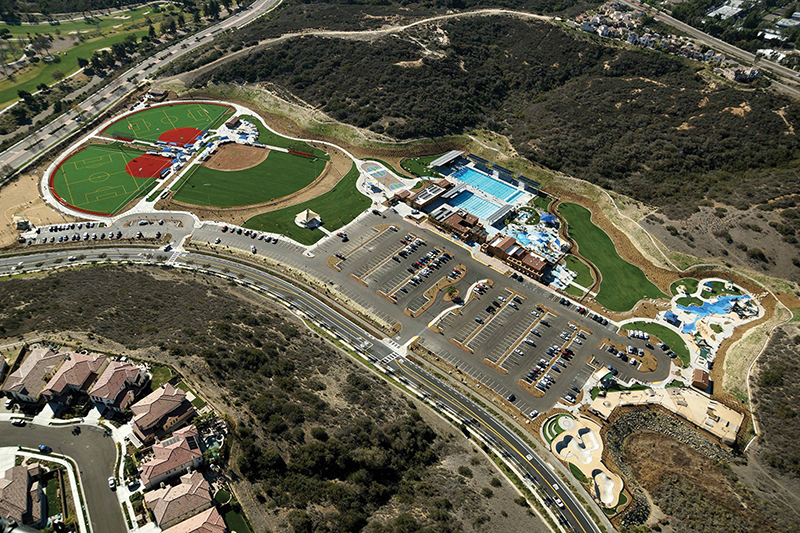 Mayor Matt Hall said he hopes the park's crown jewel — an aquatics complex with a 56-meter competition pool, a 12-lane instructional pool, a children's "spray ground" and an adults-only hot tub — will be considered for use as the region bids to host the 2024 Olympics.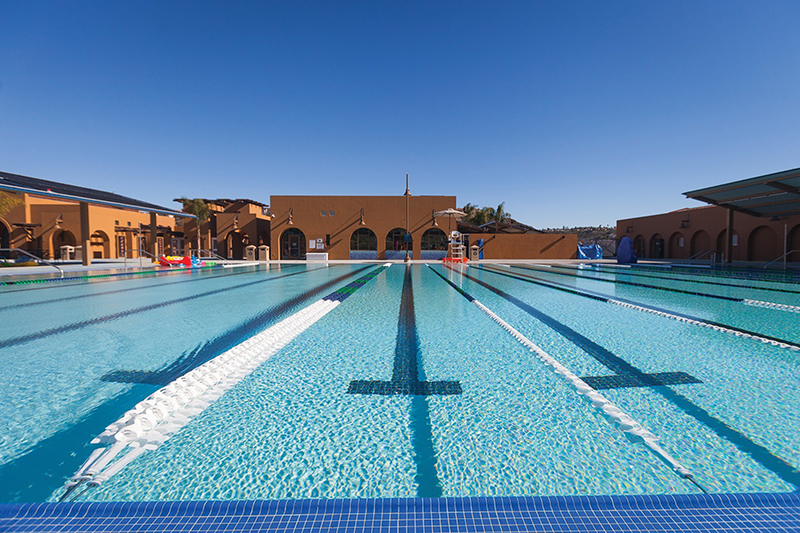 For hikers, there are now five interpretive signs along the trails at Lake Calavera Preserve, the city's largest and most visited conservation area that includes a 513-foot extinct volcano.
This summer Carlsbad will be an even cooler place to be when it becomes home to the region's fifth indoor ice skating rink. Slated to open in August on Cosmos Court, just south of McClellan-Palomar Airport, the full-service, one-sheet facility will include youth and adult coed figure skating and hockey, curling, broomball, public skating times, locker rooms, a snack bar, a pro shop, an off-ice training area, and party rooms.
Not far from the new rink is Prolific Athletes, a sports performance training center that specializes in developing speed as well as strength. The 15,000-square-foot facility features 40 yards of indoor performance turf, a professional weight-training area, an indoor two-lane sprint track, an athlete lounge and physical and massage therapy. Co-founded by Ryan Flaherty, a La Costa Canyon High School graduate and one of the nation's premier speed specialists, Prolific Athletes has a client list that includes dozens of professional and college football players, including several San Diego Chargers and Heisman Trophy winner Johnny Manziel. Baseball, lacrosse, and track and field athletes have also trained at Prolific.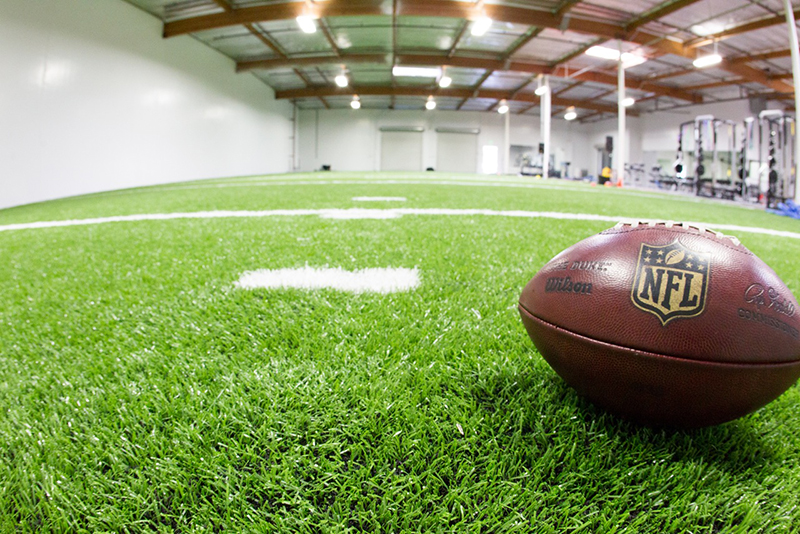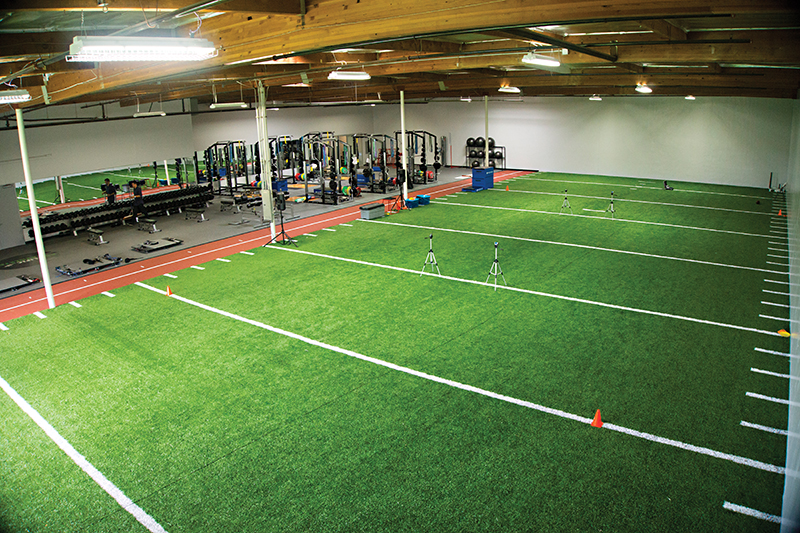 For those who may want to step back in time to enjoy a workout, the annual Wild West Fest, held in May at Leo Carrillo Ranch Historic Park, offers cowboy rides, Western music, crafts and a salsa contest during which participants can compete or taste.
The Carlsbad Rotary Oktoberfest also features dancing and food, starting with a traditional German dinner, and musical entertainment throughout the day that includes the famed chicken dance. A pumpkin patch and pumpkin decorating contest, inflatable jumpers, face painting and an antique fire truck keep youngsters entertained.
If marathon shopping is your preferred sport, Carlsbad has no shortage of stadiums from which to choose.
With more than 100 stores and restaurants, Carlsbad Premium Outlets has something for every age, taste and wallet. Designer fashions and sportswear are available from Ann Taylor, Banana Republic, Chico's, Juicy Couture, Elie Tahari and Michael Kors, to name a few. Footwear shops include Cole Hahn, Crocs, Ecco, Nine West, and Vans. Shop for luggage, accessories or jewelry at Coach for men and women, Dooney & Bourke, Kate Spade or any of the other fabulous stores. Home furnishings can be found at Crate and Barrel or Le Creuset. Dining options run the gamut, from Bellefleur Restaurant to Ruby's Diner and CB's Cupcakes.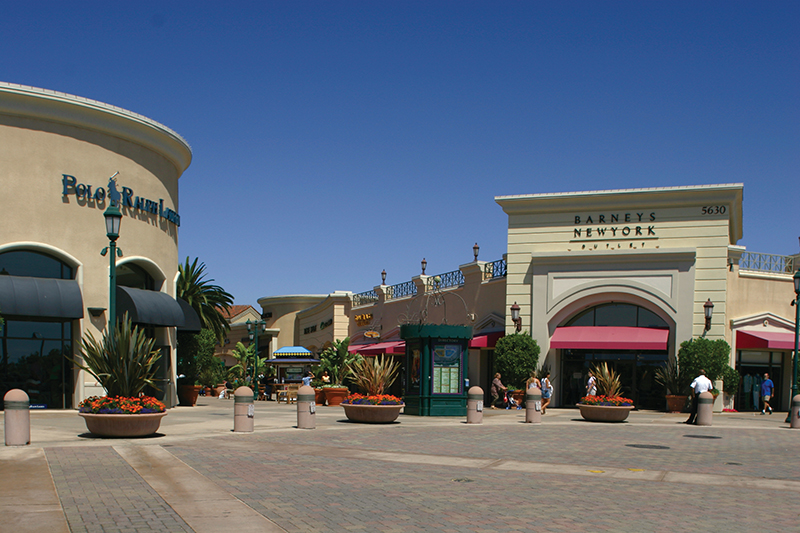 La Costa is still a popular destination for shoppers as well, especially at The Forum. But buyers will soon have another nearby option.
La Costa Town Square, at Rancho Santa Fe Road and La Costa Avenue, is expected to have its grand opening in November, just in time for the holidays.
Vons, Petco, Wells Fargo and Chase banks, Stein Mart, and 24 Hour Fitness are the only committed businesses to date, but nearly 40 others are in negotiations. They include restaurants both large and small as well as personal care shops such as salons and spas.
The 50-acre mixed-use complex will feature California Venetian architecture with a clock tower, water features and a "main street" circulation element.
La Costa Town Center, on the other end of La Costa Avenue at El Camino Real, is slated for a major makeover that will include the demolition of two existing buildings. No details are available yet for that project but the developers are working toward a design similar to The Forum.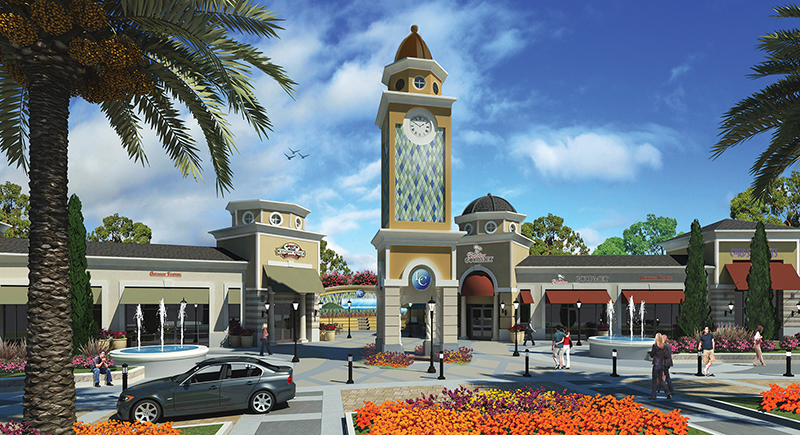 There are also still limited details from Caruso Affiliated, a Los Angeles company known for upscale projects such as The Grove that purchased about 50 acres of land east of Interstate 5 and north of Cannon Road. Caruso is continuing its community outreach by meeting with residents, businesses and nonprofit organizations for input into what they would like to see in the proposed center.
When it comes to healthy eating, Carlsbad scored big when award-winning chef Rob Ruiz opened The Land & Water Co. in March in the historical Twin Inns building that was once home to the Ocean House restaurant. Every item on his sushi menu is traceable and sustainable, and none are threatened species. Ruiz says he "cut his teeth as a chef" while working at the Four Seasons Hualalai Resort on the Big Island of Hawaii. The restaurant raised its own fish and shrimp and used herbs from an onsite garden.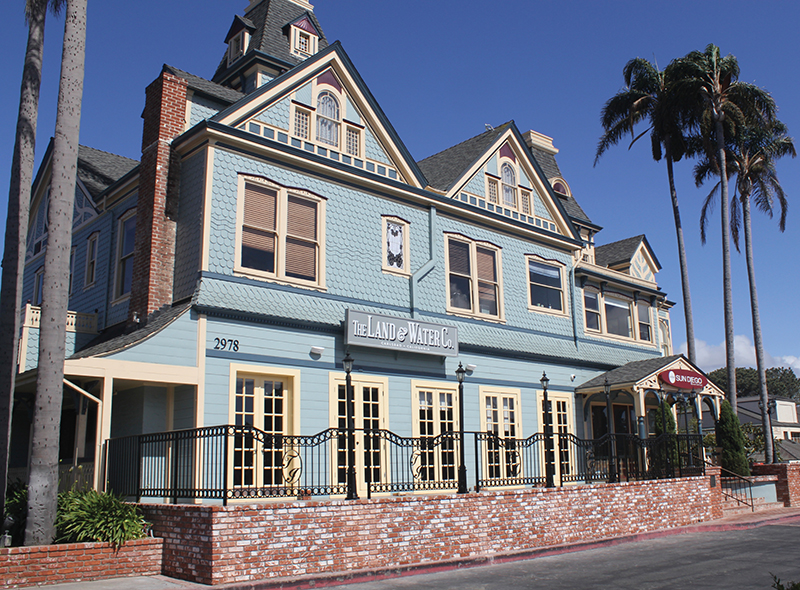 "I had no choice but to go sustainable," Ruiz says. "That's what I understand." Ruiz is so passionate about serving only the highest quality food that he developed a QR code that allows his customers to trace where the fish they are eating comes from. "I called the National Oceanic and Atmospheric Administration and told them I'm a chef and I wanted to know what I was serving," he says. "They told me I was the only chef who had ever called them." The restaurant takes its name from the business that marketed the city in the late 1880s when the mineral springs were discovered.
Not far from there is Blue Ocean Robata and Sushi Bar, which opened in January. Robata means "around the hearth" and is a cooking style that originated centuries ago in Japan by fishermen who needed a way to cook on their boats. Chefs at Blue Ocean Robata grill over the same hardwood charcoal used by ancient fishermen to maintain precise temperatures.
Decorated with a land-and-sea motif but located at McClellan-Palomar Airport, The Landings at Carlsbad is open for breakfast, lunch, dinner, and happy hour. The restaurant has patio seating to watch planes take off and land. Menu offerings include eggs Benedict, a breakfast burrito, salads, sandwiches, burgers, and happy-hour appetizers.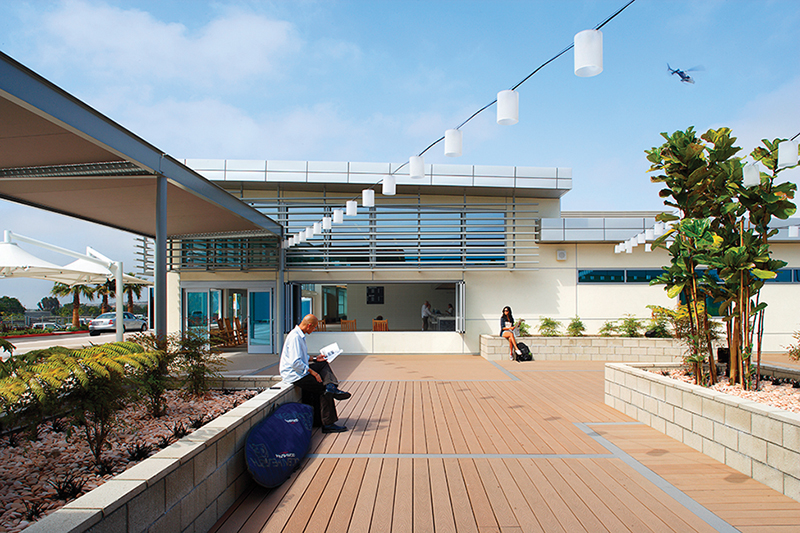 Carlsbad is also home to every type of hotel, motel, or luxury resort, making it the perfect getaway for out-of-towners or locals looking for a staycation destination. Many are pet-friendly, including West Inn & Suites, which features a room service menu for dogs.
As proof that Carlsbad truly shines, the city is also home to the Robert Mouawad Campus of the Gemological Institute of America, a nonprofit institute dedicated to research and education in the field of gemology and the jewelry arts. Offering diploma and certificate programs, it features state-of-the-art classrooms, an internationally recognized museum and a GIA laboratory. The Beauty of Science, which runs through December, is a free exhibit that provides visitors with a unique opportunity to see stunning pieces of historic and gemological significance side by side with their iconic photos by Harold and Erica Van Pelt, who captured the synergy between the science and beauty of gems.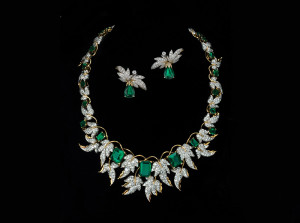 With myriad opportunities to dine, shop and play, a visit to Carlsbad is definitely an exercise in fun.
It is also a city grateful to firefighters who kept damage to a minimum as fire spread rapidly through its southern quadrant last month. Those who lost homes and businesses experienced first-hand the outpouring of concern from residents who did all they could to help. They remain in our thoughts as they rebuild.   BIANCA KAPLANEK