Best Of 2010 People
Best TV Personality: Kimberly Hunt
Kimberly Hunt, currently on 10News, has been a nightly news anchor in San Diego since 1987, and her excellence in broadcast journalism has earned her two Emmy Awards, the Attorney General's Crime Prevention Award, and more. Equally as impressive is her dedication to community causes. She has volunteered her time for myriad organizations including the Beach & Country Guild in support of United Cerebral Palsy, The San Diego Rescue Mission, and others. Hunt and her husband, Billy Ray Smith, were also honored by Nonprofit Management Solutions for their charitable contributions, both in S.D. and abroad. 10news.com
Best Radio Personatlity: AJ Machado
In August 2009, Jeff and Jer parted ways with Star 94.1, and their morning show was replaced with "AJ in the Morning," featuring AJ, Geena the Latina, Hula, and Delana. Committed to the community's children, for the last eight years AJ has lived in a crane in the Ikea parking lot in Mission Valley prior to the holidays until he has collected his target goal of toys for Rady Children's Hospital. ajmornings.com
Best Philanthropists: Irwin & Joan Jacobs
As we highlighted in our December feature "Our Community Of Caring," the list of beneficiaries of the Jacobs' commitment to giving back is never ending, and includes UC San Diego, KPBS, MCASD, the San Diego Symphony, and many more. As the co-founder and former chairman of Qualcomm, and chair of the board of trustees of the Salk Institute, Irwin was also selected as Best Business Leader by our readers this year.
Best Weatherperson: John Coleman
KUSI' John Coleman has been a TV weatherman since 1953, and he still loves predicting the weather and relating to his viewers. He spent seven years as the weatherman on ABC's Good Morning, America, but he sites his time at KUSI as the most fun he's ever had. "And the people of San Diego County have been wonderful to me for well over a decade," Coleman states. kusi.com
Best Athlete: LaDainian Tomlinson
Beloved Chargers running back LT holds the all-time NFL record for fewest games needed to achieve 150 touchdowns, and he's the only player in NFL history to rush for 1,000 yards and receive 100 passes in a single season. On his Web site, though, Tomlinson notes, "With everything that I have achieved on the field, my greatest success and happiness comes from giving back to the community, especially the children that need our help most."; Tomlinson has founded the Touching Lives Foundation, Camp LT for kids, and the LT Celebrity Golf Tournament.
Best Chef: Paul McCabe
Currently serving as executive chef of L'Auberge Del Mar and its Kitchen 1540 restaurant, Paul McCabe has also held executive chef positions at San Diego's Top of the Cove and Star of the Sea. He's been named a "rising star of American Cuisine" by the James Beard Foundation, and has won the Wine Spectator Magazine Award of Excellence, among other accolades. 858.259.1515, laubergedelmar.com
Best Maitre D': Julien Hug
Snagging the win in this category for the fourth year, the handsome Julien Hug has held the reigns at the acclaimed Mille Fleurs for about a decade, ever since father Bertrand took over the famed Mister A's (now Bertrand at Mister A's). 858.756.3085, millefleurs.com
Best Sommelier: Jesse Rodriguez
Jesse Rodriguez, a repeat winner, heads up The Grand Del Mar's 35,000-bottle inventory. He was noted as one of Wine & Spirits' "Best New Sommeliers" in 2007, and his meticulously chosen collection, including several proprietary Grand Del Mar bottlings, has been highly lauded by Food & Wine, Wine Spectator, and Forbes.com. 858.314.2000, thegranddelmar.com
Best Bartender: Josh Connerley
For about a decade, Josh Connerley has been mixing it up at Oggi's in Encinitas. His incredible knowledge of sports and friendly demeanor make him a favorite among the local happy hour crowd. 760.944.8170, oggis.com
Person You'd Most Like To Have Lunch With: Philip Rivers
Ranch & Coast readers would love to take Philip Rivers to lunch, perhaps to thank him for his riveting performance as quarterback of the Chargers. His superb skills and charisma make him one the football's most valued and prominent figures. A sports hero and family man, Rivers and his wife have been together since the seventh grade, and they have four children.
Up & Comer: Malgorzata Wieteszka-Slocomb
Malgorzata Wieteszka-Slocomb was born and raised in Warsaw, Poland, where she showed a talent for drawing and design at an early age. She moved to San Diego in 2006, and last year she launched her own design house, Malgorzata Couture. She supports local charities, and her latest complete collection, Birth of Venus, debuted at the recent Hearts United Fashion Show in support of United Way of San Diego. 858.228.6398)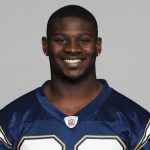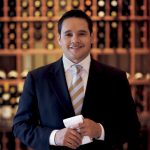 More Best Of 2010: